Versatile
If you want to give another magical charm to your kitchen we offer you a wide range of kitchen utensils characterized by a great design and with ergonomic handles. The satin finish and the comfortable grip, have been added to ensure the best results.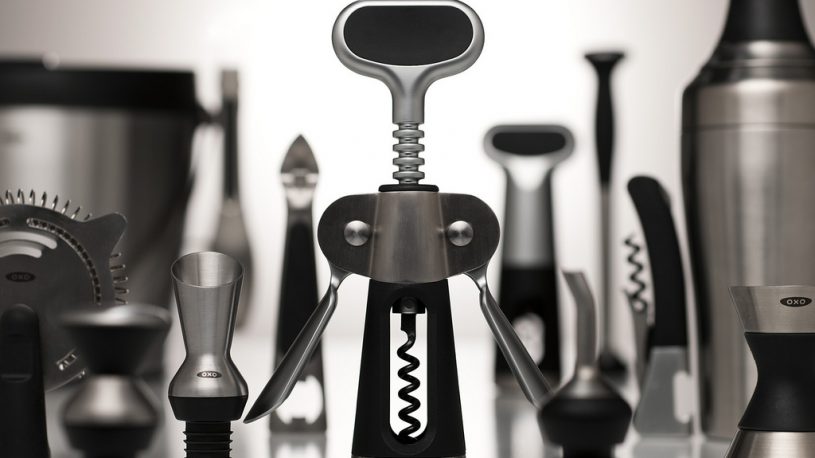 There are many different types of wines and just as many different wine bottles and bottlenecks. Our corkscrews are designed to open every bottle without difficulty. Their design is straightforward and elegant while the slim, aesthetic walls give them a graceful touch. Use the integrated bottle opener to open bottles with crown caps effortless.
STIR, PEEL, FLIP AND SLICE IN AN EASY WAY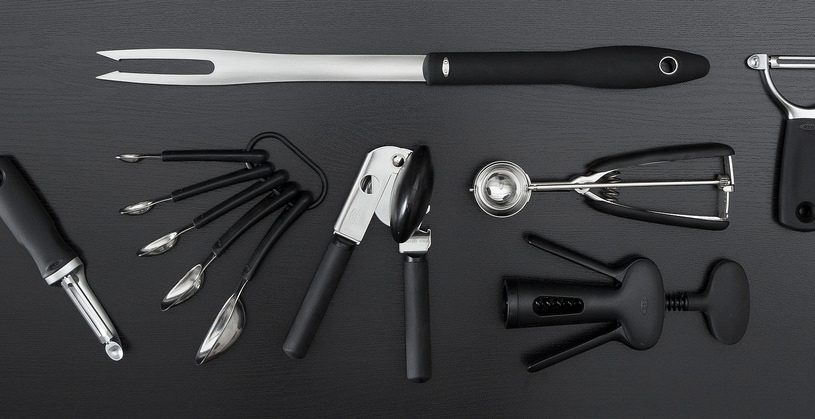 You can turn your place to a beautiful house with the stunning range we offer so you can decorate it everyday with elegance to suit every occasion. These are contemporary home accessories, built on innovation, quality and affordability. Even tricky tasks such as coring apples, scooping tasty fruits or descaling fresh fish suddenly become effortless with our products.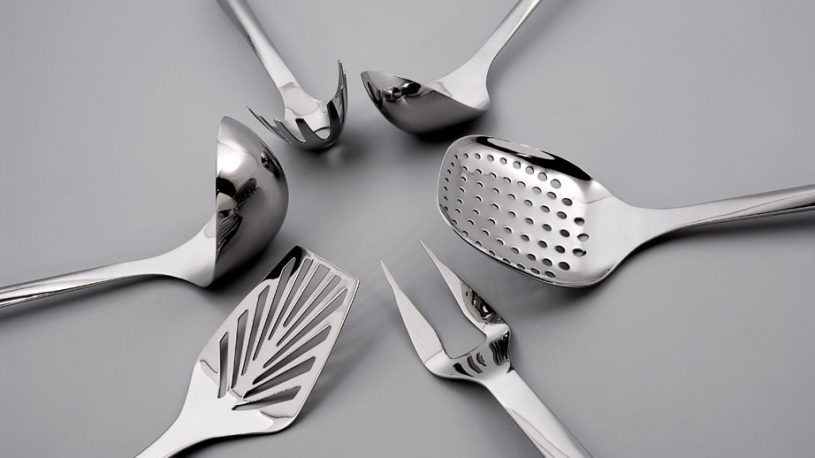 Whether you are passionate about kitchen or a good chef, you wouldn't want to miss this wide range of superior quality collections that are created to both complement and enhance daily life. Being both contemporary and functional, they will be the best companion while you cook your delicious meals.
For every need in the kitchen
The versatile products will help you save time and energy in the kitchen. Besides tactile and functional qualities, utensils also boasts a modern design. The collection includes utensils ranging from cruets, graters, cutters, whisks, spatulas and much more to save all the nutritional values of food products, preserves their calories and taste.
INNOVATIVE ACCESSORIES & NEW WAYS OF COOKING!

Cooking Accessories & Service Utensils
Multifunctional accessories
We have the right kitchen accessories whether you need to cut vegetables and spices for your soup or salad, create healthy puree with fruits or vegetables, chop potatoes or prepare fast meals full of calories that your family will adore. You can do everything that you want in a few minutes.
Manufactured with care
The shiny stainless steel is combined with black matte plastic. Manufactured with care, our series intertwine modern design and outstanding functionality while the thin flexible blade glides gently underneath the food, making it possible to flip it.
Longer than expected
You can do everything that you want in a few minutes. The whole range of products are made of recyclable, hygienic and non-toxic materials that are intended to last longer than expected. Cook safely thanks to the ergonomic handles coated with silicone that do not convey the heat.
Suitable to all people
Suitable for all people who wants to explore the culinary art, whether know or don't know how to cook also for right and left-handed. Most of the accessories have ergonomic handle with comfortable soft surface feel and safe grip. They will certainly be a choice you will never regret making.
New trend of cooking
Homemade is the new trend – whether your task involves peeling, cutting, stirring, opening or serving. Discover your hidden talents at cooking. The kitchen will be favorite spot in the house. Why not prepare your own food using the whisk to make cakes or spatula to bake delicious pancakes.
Composition is crucial
Thanks to their sleek and timeless design, new collections of special cutlery are available separately or as a set. Arteg offers a whole range of cutlery to suit all occasions and tastes. They are widely used at houses, restaurants, bars and hotels. They are also a good choice for gift ideas.
Material
To keep the table looking exciting, we are continually adding new original and functional items. High-quality stainless steel 18/10 combined with pure glass and silicone, make products coordinate perfectly with all table decorations. They don't contaminate food from toxic agents and silicone handles don't convey heat.
Design
The sophisticated and timeless design looks great in any modern kitchen. They add greatness at the table. All models are functional, effortless to use and can be easily cleaned. Are available in different variations and designs. Tableware, glasses, cutlery, dining accessories – each individual element is impressive in its own right. Combine them together to create the perfectly set table.
Safety
All our kitchen utensils are of premium quality, completely stable and long-lasting, water-proof, guaranteed dishwasher-safe and exceptionally durable, even when used continuously. Thanks to the non-slip handles and additional finger shield, you can cut vegetables and fruits safely, right down to the tip, leaving no waste.
Usage
The kitchen utensils range of over 800 different variations and designs. It is a range of matching accessories for every activity and type of preparation with a consistent and modern design. Meat and fish, fresh seasonal fruits and vegetables, all deserve to be prepared with care and using the right utensils.