Brilliant
This refined and prestigious collection is a necessity for elegant and chic tables that need and intense effect. Serve with elegance and refinement on festivities and everyday with crystal glasses.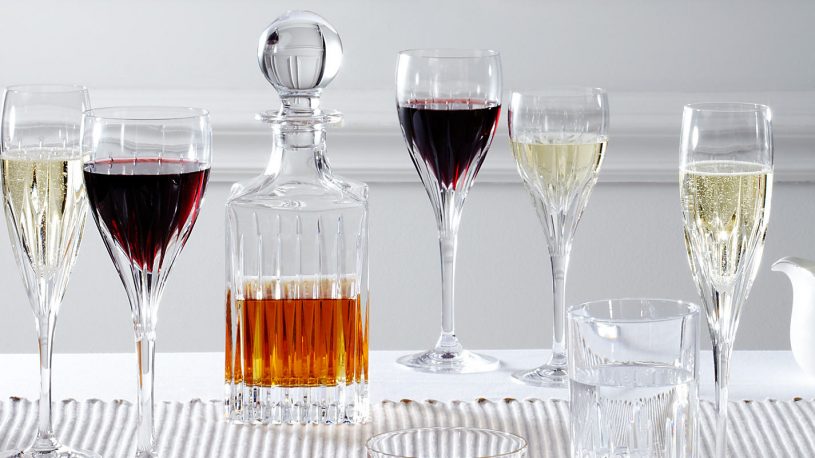 A special product of the highest quality that is a choice for anyone who values elegance and takes care of even the smallest detail. Engravings will steal the attention of everyone who will see it.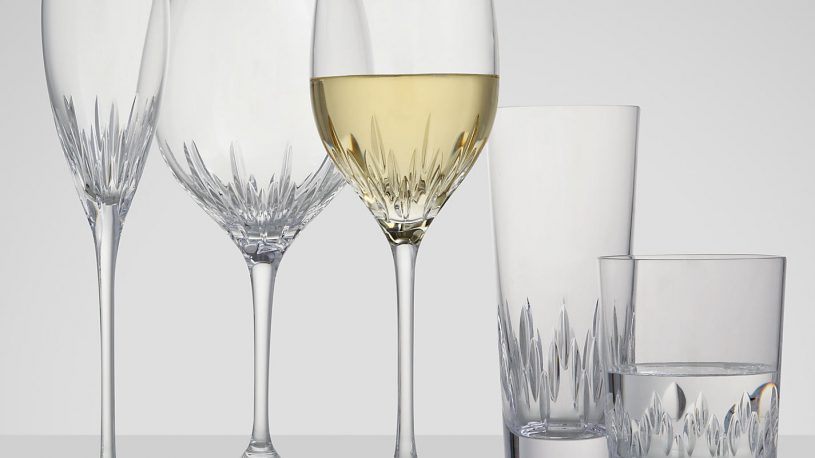 This line is created to satisfy all the needs of everyone, a professional product perfect for the contemporary table. Perfect for serving and containing various drinks due to the shining effect that reflects light. Safe and trustworthy, it safeguards all the characteristics of any content as it does not alter flavors and aromas. A line that will bring difference to your table.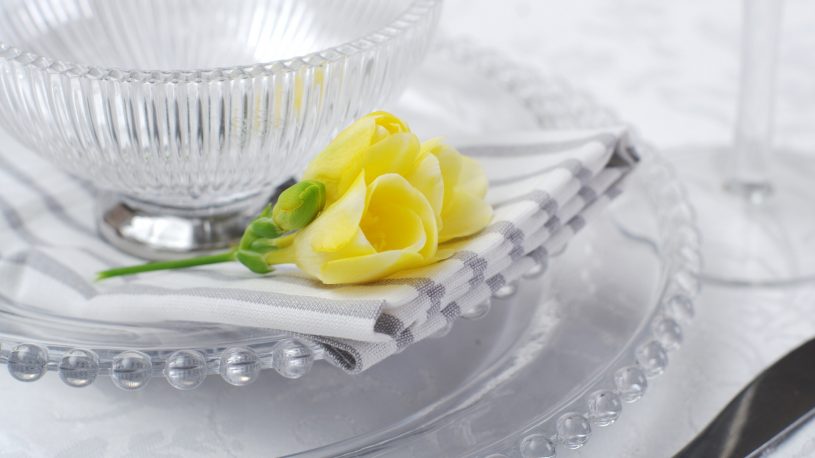 For the consumer who seeks precious objects around him, he will have the best at his disposal. The special technological process ensures a particular finishing accuracy, which means that its quality will satisfy even the most sophisticated taste. The unique design with carvings, the transparence and brightness will make products look like a precious gem in your table.
Symbol of Elegance
If you are thinking to complete your bar, let yourself be inspired by the most famous crystal articles, symbol of elegance and contemporary lux. The collection offers a huge assortment for an extended magical atmosphere.
STYLE THAT NEVER GOES OUT OF FASHION!

Symbol of quality and innovation
Crystal glass is the most brilliant lead free material on the market. Symbol of quality and innovation, the only superior and ultra clear sound glass. The perfect combination of durability, high gloss and soft lines make these glasses ideal for use for practical use or festive event.
Laser cut technology
Lead crystal glass is desirable for its decorative appearance, having a higher refractive index, dispersion, and density than other types of glass. Laser engraving and rim cutting technology produces a smooth mark with depth and a melted appearance. This prestigious collection is ideal for a sparkling, unique table.
Perfect for every occasion
New line with a classic style that aims to delight for a lifetime. The special design, transparency and brightness will make crystal accessories look stunning in any surroundings as a display piece or in any table setting at home, restaurants and bars. The right choice for every occasion.
A powerful identity

This collection is sophisticated and prestigious for those seeking around themselves beautiful combined with high class. It represents the history of crystal glass, making it valuable through manual finishing of products. Perfection of a transparent crystal shape and a powerful identity.
Inspired by nature and greatness
A wide range of products for home and table, a classic design inspired by nature and greatness. Stylish designs combined with traditional shapes bring the perfect harmony on a young and cheerful table. Crystal is renowned for being of the highest quality, with a luminous effect which reflects light and glam.
Refined elegance
Masterfully alternated sharp thickness with smooth shapes. A professional product perfect for the contemporary house. The shape of the glass will make the light reflected in it to give the effect of luxurious splendor and bring the beauty in every drink.
Material
A material of high quality with key features such as: brightness, transparency, hydrolytic resistance. A collection offering a huge assortment, including not just classic lines but also a more contemporary feel, for an extended, just the right atmosphere. It will not absorb fragrance and will keep their original transparency for years.
Design
Shapes and designs that inspire us most exist beyond trend, span decades and live on for generations. A special product that is a choice for anyone who values elegance and takes care for details. The innovation and design represent the modern while displaying class, elegance and taste. The surface is smooth or engraved and highly shiny.
Safety
This material has a greater resistance to the action of detergents, an excellent resistance and stability to washing in the dishwasher. It is durable, resistant to temperature changes and damages. Is eco-friendly, lead and other heavy metal free that makes it save for contact with food and drinks.
Usage
If you are looking for new glasses, our collections are a fabulous addition, adding luxury and sparkles to your house. Beautiful and precious enough for special occasions and robust enough for everyday use. Crystal accessories are the most valuable products of the century.