Just stick with
Non Stick
Easy cooking
These cookware are designed to have maximum strength and great resistance to deformation. With optimal heat retention and distribution, products heat evenly and rapidly for efficient cooking.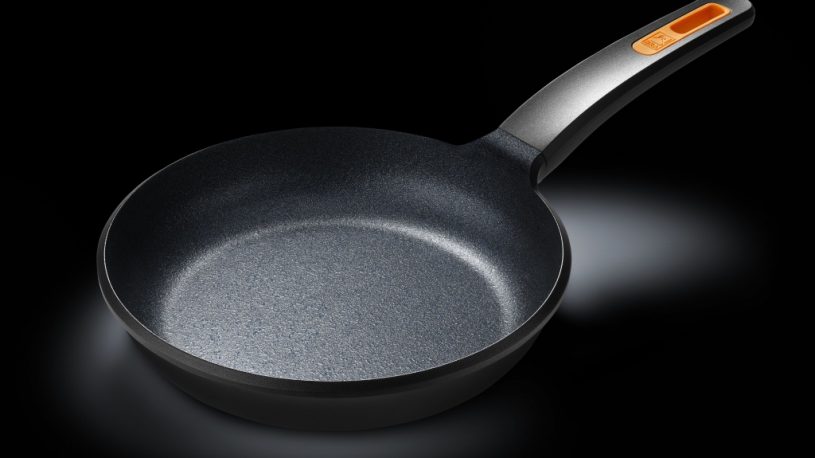 You will achieve astonishing results as it respects all the flavor and properties of food without allowing the food to stick while ensuring incredibly easy cleaning. All this thanks to the non-stick top-quality interior and exterior coating.
BETWEEN TRADITION AND MODERN STYLE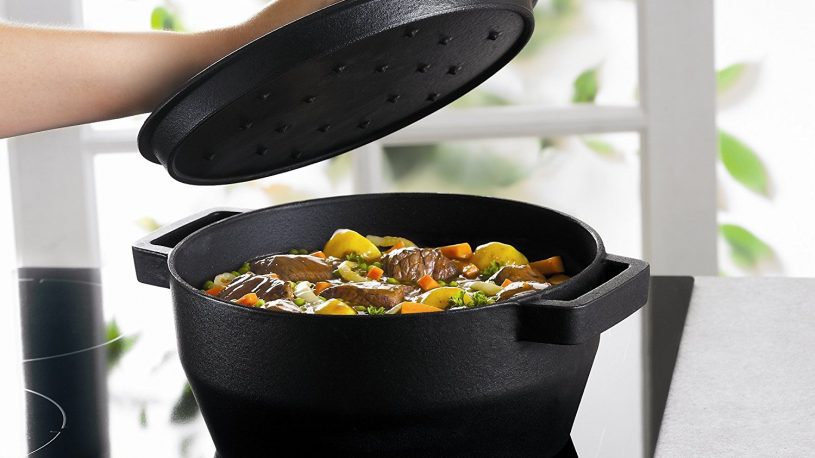 There are various shapes of casseroles of different sizes, each available in different colors. The manufacturing process makes it possible to obtain lightened enamelled cast iron, but always with a high heat retention to slowly cook the food. The enamel that is applied inside and outside the casseroles strengthens their resistance.
IN ACCORDANCE WITH NATURE
Casserole is designed to have the maximum strength and great resistance to deformation. Has inside and outside non-stick top-quality coating, free from PFOA-toxic agents. It respects all the flavor and nutrition of food without allowing it to stick.
An Innovative Design
For successful cooking it is essential to use high quality cookware, without altering the taste and ensuring maximum hygiene. Arteg brings a wide range of cookware, safe to meet all the cooking needs.
FASHION THAT NEVER GOES OUT OF FASHION!

Elegant in the table
For an elegant presentation of your food and table you need these cookware which are designed for daily use. This wide range of practical utensils save the nutritional values of foods.
The smart performance
Technology does not change only people but also kitchen utensils! Save time and energy with their elegant design, which allow you to cook fast used not only for cooking in stoves with: gas, ceramic, halogen, but thanks to removable handles, can used them also in the oven. Have you thought what will you cook?
An exellent value
Perfect and good-tasting cooking. It represents a "necessary" in the kitchen and thanks to its interior-coating is really appreciated because it prevents the food from sticking with wide range: from a 18 to a 32 diameter.
Maximum energetic efficiency
What's better than a yummy meal? We offer kitchen utensils which prepare delicious foods with few fat and to save all nutrition values. The cookware have a special bottom which conceived to obtain the maximum energetic efficiency in induction stoves. Compared with a standard aluminum pan, it guarantees time and energetic.
Functional but also beautiful
This wide range have a special version is distinguished him from another brands. Have practical handles, easily removable, equipped with ergonomic and thermic handles which comes from a strong material.
Premium resistance
Are you tired of changing kitchen utensils? We have thought for you! We offer a wide range of high quality products, with extremely durable non-stick coatings reinforced with additional materials, designed for ultra-intensive use. These coatings are composed with layers which guaranteed great resistance for long time.
Material
The cookware are produced with "Classic Teflon", "Premium Teflon", "Aluminum", "Greblon Compound", material which have inside and outside non-stick highest quality coating. Are equipped with silicone handles which don't transmit heat making a secure and easy hand grip. The material does not allow harmful chemicals to penetrate into foods, protecting them from toxic elements, such as PFOA.
Design
Designed to have the maximum strength and great resistance to deformation. All the cookware are practical for daily use maintaining the nutritional value. Practical handles, easily removable, equipped with silicone coating, preventing heat transmission. There are various shapes of casseroles of different sizes, each available in different colors.
Safety
Suitable for all kind of stove, including induction. These cookware are equipped with materials such as silicon lids and handles which are suitable for stove use up to a maximum of 200ºC. Any utensils has designed to prevent high temperatures changes. Uncredible quality comes with 10 years warranty.
Usage
Cooks healthy foods with little fat. You can cook fish, meat, vegetables in a fast time and saving energy. Also avoid sponges that can leave scratches. It is recommended to wash utensils with hand, non-metallic sponges that do not damage the non-stick coating. The lines in aluminum with ceramic are ideal tools for crunchy food, as the cooking become crispy thanks to the high temperatures reached.