Stainless steel
Persistence
PART OF OURS KITCHEN
Feeling a wonderful experience with stainless steel cookware that guarantee a easier and tasty cooking.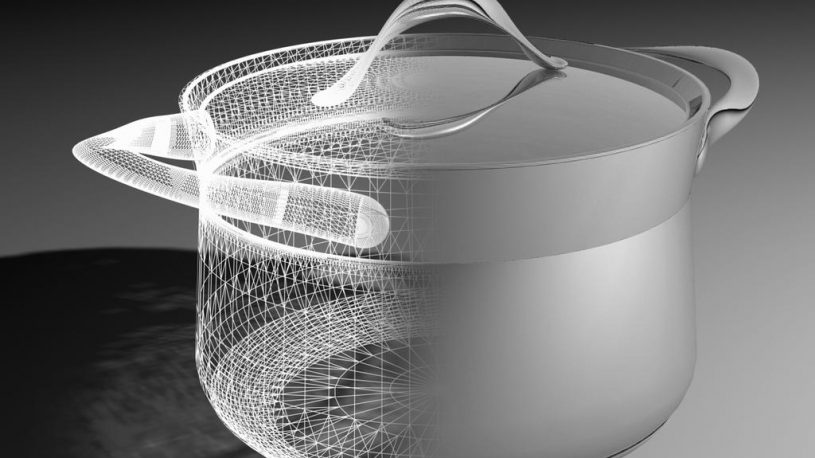 Invention and an ongoing ability to take on new looks and to make definitely the perfect casseroles for your kitchen. Cooking with casseroles is become a way for some to relax and for some to take care of their home.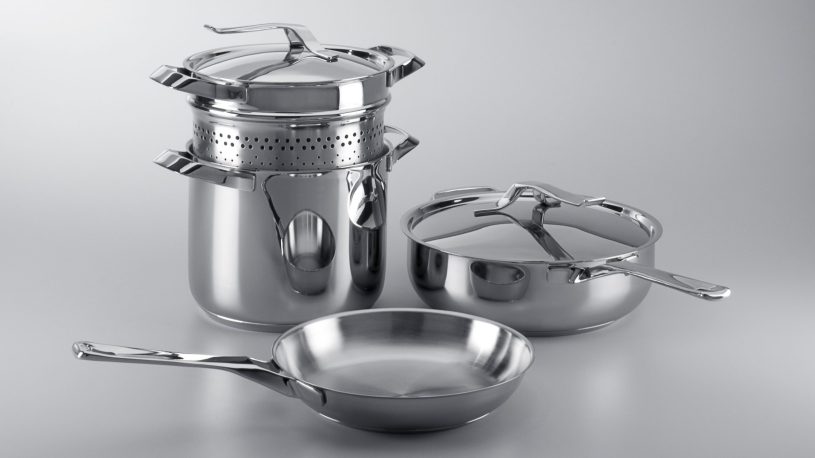 The wide range of products available let you have a perfect kitchen. This means that even the enthusiastic amateur can prepare food like a professional and throw the perfect dinner party! A neatly laid table can make any meal refined with the cutlery, place settings and pans all going together. We wish you a successful and fun cooking experience and bon appetit!
GEOMETRIC FORMS AND INDUSTRIAL STYLE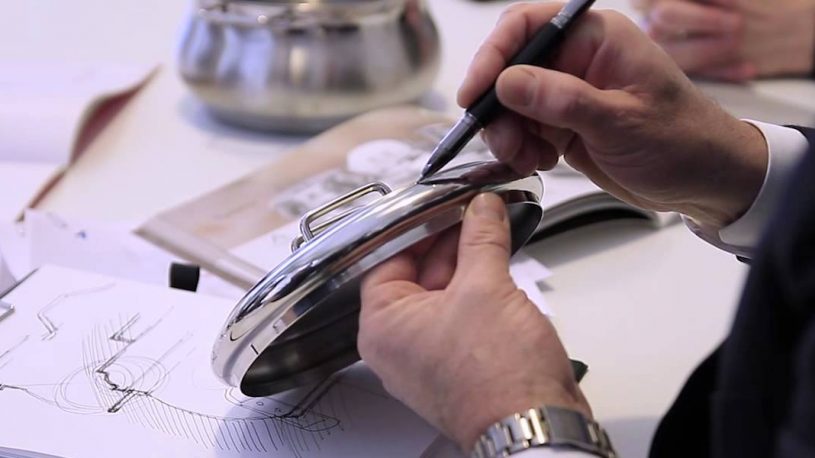 The bulged shape and noticeably curved handles reflect the Mediterranean style toward life the result is: bulbous casseroles with slightly domed lids and elegantly curved handles, created by the Italian designers. At the end it is an perfect roaster which looks like as a beautiful cover of a magazine. And we love it, too!
Brilliance like Diamond
The polishing layer gives the products the reflective effect, making them look like as decorative objects. You only think about the ingredients because we take care moreover.
THE FINEST STEEL HAS TO GO THROUGH THE HOTTEST FIRE!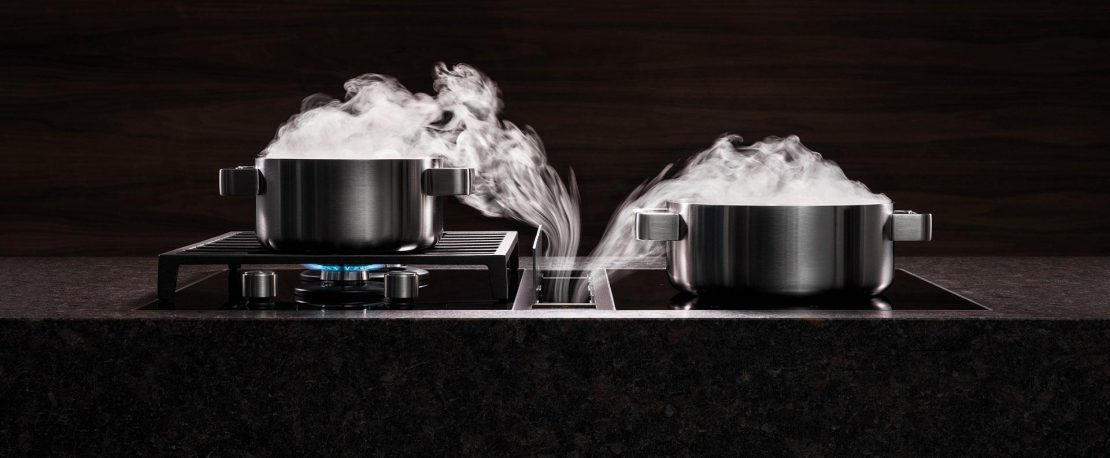 Simplicity is the key to perfection
Are you passionate about the various elegant shapes that will make the difference in your kitchen? The stainless steel collection allows you to choose some of them. These cookware are distinguished by their high quality materials and performance for lasting long time.
Safe in the use
Classic pressure casserole ensures a system of opening easy and in total safety: its lever action, vigorously locks the lid against the sealing gasket allowing a perfect hermetic closure. Cook fast, safe and save time and energy with them which prevent the atmospheric agents and protect the food, insures all the nutrition.
Inside is beautiful as outside
Reflecting the exterior and interior layers ensures not only scratch resistance but also ease daily cleaning. Elegant design, functionality and security make them an inseparable part of your kitchen.
The technical characteristics
The lid of cookware during the cooking process, which with the technical characteristics, gives these products a maximal security. The cookware have thick heat-conducting base, which guarantee an excellent heat spread, and a saving of energy to allow the cooking of foods.
Suitable in all types of stoves
Prove to have something different in your kitchen! We have a complete cookware which are suitable on all types of stoves, including induction stove. The bottom of cookware are made with three layers, steel – aluminum – steel, which gives them an excellent heat distribution standards.
Refined elegance
Enjoy your meals with the new collection that Arteg offers for you! Classic lines, glossy surface, different colors are some of the distinctive features of these products, made of stainless steel material, high resistance and durability long lasting years.
Material
The new designs to provide all the necessary utensils both for cooking and serving are available in two versions: one with the a stainless steel lid and one with the silicone glass lid with body in 18/10 stainless steel, satin-finished with a polished band as the handles. The particular 3-layers bottom, steel-aluminum-steel are suitable for induction and guarantee an excellent heat transmission.
Design
The cookware are designed to cook different foods. Reduce the cooking time with a traditional pressure casserole and therefore significant energy saving. Choose them to meet the taste and needs of contemporary cuisine. It stands out by its rounded shape and its combination of polished and satin-finished.
Safety
An ideal utensils for healthy cooking: food remains tasty and rich in nutritional properties. The cooking in these cookware allow to keep colors and quality foods, which preserve their fragrances and mineral salts. It is durable, easy to wash and corrosion resistant to various acids found in meats, milk, fruits and vegetables.
Usage
You can cook all foods such as: soup, stews, pasta, etc. Most importantly though, stainless steel is a safe option when it comes to use with food and beverage, as there are no chemicals that can spread into your food from them. Can be washed in the dishwasher.